Remote system administration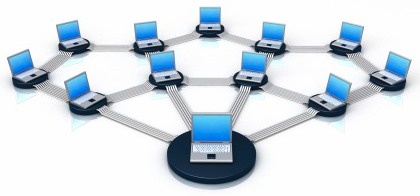 Why trust your IT environment to us? Let's get to what you'll get in measurable benefits when you hire us:
We will save you money.
We will improve your productivity.
We will secure and monitor your systems 24/7.
We will ensure 99.9% uptime of your systems.
We provide you with comprehensive system administration. What this means for your business is:
A highly stable IT environment
Reduced costs (you won't have to pay full time employee salaries and benefits)
The ability to deploy in-house resources for other mission critical needs
How It Works
In-house System Administrators may not be specialized in many application or operating system skills. We have a staff of experienced professionals whose job it is to keep up with rapid changes that are the one constant in the in the IT world. What was adequate even a few months ago may not be what you need today to stay ahead of your competition.
We will also advise you on your choices for IT and plan the most effective use of your assets to make certain the full range of your needs are met.
You don't really want the expense of an on-site staff when you can meet all of your needs, no matter how simple or complex, by outsourcing entire system management tasks with greater efficiency, productivity—with major cost reduction. Remote system administration ensures that your systems are monitored by our experts, not by someone you are training on the job or who has stopped learning.
Turnover is no longer a problem when you give the work to us. It becomes our problem and because we are a cohesive team of technology professionals dedicated to making our own business grow. Our IT professionals are part of a dedicated team, not job-hoppers. We're here to stay.
This means:
You have the stability and consistency in system administration that a growing or established business requires
You get ready access to a pool of network experts
Comprehensive support solutions based on thorough site assessment
We will completely and upgrade your system to boost performance and productivity
We will provide regular status reports
We offer complete setup and provide continuous management of your firewall and security
We act to eliminate security threats to your network before they affect your security and/or productivity
We have a comprehensive and effective disaster recovery program in place to meet any emergency
Our 30-Day Money Back Guarantee
All remote system administration packages include a 30 day money back guarantee. If you are dissatisfied with our service for any reason, you will receive a full refund (minus setup fees) if you cancel your services. No refunds are available after 30 days.
In order to cancel service, you must contact us at 1.800.385.0893, Monday to Friday, 9:00 AM to 5:00 PM Pacific Time.
The 30 day money back guarantee does not apply to account renewals.
Please allow 4 - 6 weeks for refunds of cheques or money order payments.