Ecommerce Solutions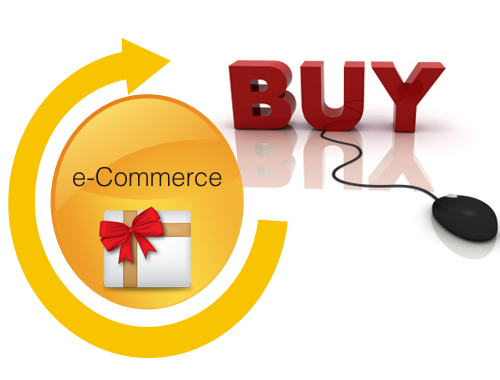 We can provide total Point of Sale (POS) system solutions for automating retail businesses or business-to-business operations.
Ecommerce consulting
XiiTec is an expert in building ecommerce integration platforms. We can provide total Point of Sale (POS) system solutions for automating retail businesses or business-to-business operations. We can help implement a wide range of solutions such as: inventory control,website interface, ecommerce integration management systems, customer sale history tracking and purchasing systems.
When you hire XiiTec to provide RSA, it also makes sense to have us integrate your ecommerce needs. Ensuring all parts of your online operations are designed to work correctly with each other. Having the information systems, software, installation, training, and support for your system all coming from a single source, guarantees that they are organized around the same stategy.
If you've been thinking of adding ecommerce capability to your site or are about to launch a new site, it makes good sense to use the IT consulting firm that is already doing your RSA and custom software development. XiiTec gives you the advantage of seamless integration, saving you considerable time and money. Our ecommerce experts can give you a first-rate storefront, custom-designed to your particular business operations.
ERP: Tying it all together
If you're not exactly sure what Enterprise Resource Planning (ERP) is you're not alone. There are many parts to this leviathan. It actually is a method used to integrate all departments and functions across a company or business into one computer system that serves the needs of each of its departments. XiiTec can help make all of your hardware and software work in harmony so that your managers and department heads can swap and share relevant data between departments.
XiiTec provides the guidance and skills to unify your isolated computer systems in finance, HR, manufacturing, and the warehouse.
This way each department can still use their own software, but because it's part of a linked together system, shipping knows what happens to an order at the warehouse. Nobody is blind to what the others are doing.
ERP is not an ecommerce function but it is essential to making your online store function smoothly, by working in the background it can integrate financial information with customer order information. This helps set standards to speed up the manufacturing or service delivery processes, and manage inventory. In short, ERP is about increasing productivity, helping the HR department track employees' time and informing them of benefits and services.
Setting up an ERP system is not easy. It takes careful planning, consulting, and time. It is something usually far beyond the scope of an in-house IT department, but thankfully XiiTec has experts ready to tackle it for you. And we can do it faster and at a fraction of the cost. Contact us today, and see how we do it all- consulting, customization, and support.